Optimize Your Site for Lead Generation
Leads are one of the most vital aspects of any business. Without leads you aren't going to get new customers, and without new customers your business likely won't last too long. That's why businesses place such a large emphasis on not only new lead generation, but converting them into sales.
For WordPress users, optimizing your site for leads is easy. There are plenty of tools and WordPress plugins available that can help you with lead generation, but sometimes it's hard to know where to start. To that end, here are the ways you can optimize your WordPress site for lead generation, along with some of the best tools to help you do it. Are you ready to Optimize Your Site for Lead Generation?
1. Choose A Clean-Looking Theme
One of the first things you should have is a great WordPress theme. There are thousands of options available to you, but they are not all created equal. Some are simply of a better quality, while some will be better suited for your site. Don't just settle for the first theme you come across, as your theme plays a large part in leads and conversions.
The right theme helps you with lead generation in two ways. First, if your website is easy to look at and to use, people are more likely to stay on the site. This means you have more time to convert your leads into a sale. Second, people are more likely to share your site with others if they enjoyed it. No one wants to share a website that they found hard to use, so you can attract more leads by taking the time to choose the right theme. This will help Optimize Your Site for Lead Generation.
2. Organize Menus
Of course, choosing the right theme isn't enough. After you install a new WordPress theme, there is still work to be done. You need to optimize sidebars, add in your content, adjust the colors, and more. For lead generation purposes, you'll want to focus on your menus.
The menu is how people find their way around your site. If they want to find a specific product or piece of information, it should be easy for them to figure out where it is through your menu. Your most important categories should be listed at the top of the menu, with plenty of subcategories underneath. If you're not sure how to get started, use this guide on how to use WordPress menus.
Sometimes we spend a lot of effort to get someone to our sites. Once they get there however, they decide they are interested in a different product than the one that brought them in. If you don't want to lose your lead, you need to make it easy for them to find this information. The most fundamental way is through your menu, so make sure your site is well organized and that the menus are easy to use. Important for Optimize Your Site for Lead Generation.
3. Add Related Posts and Products
In addition to your menus, you can help people find the information they are looking for through related posts and products. Let's say you run a law firm. Someone finds your website after searching for answers related to immigration law. After reading your post, they discover what they are actually interested in is family law. If you have a link to another post you wrote about family law, a link to it would help keep this person on your site.
The same goes for products. Amazon is a great example of this. Every time you view a product on Amazon, there is a list of other similar products you might be interested in. You can do the same thing on your WordPress site, either by adding the links manually or using a plugin to display related products.
Once you've drawn someone into your website, you want to do everything you can to keep them there and convert them into a sale. Showing related posts or products is a great way to do this. Here are a few related posts WordPress plugins you can use to make this process simple and improve your lead generation. Always market more for Optimize Your Site for Lead Generation.
4. Speed Up Your WordPress Site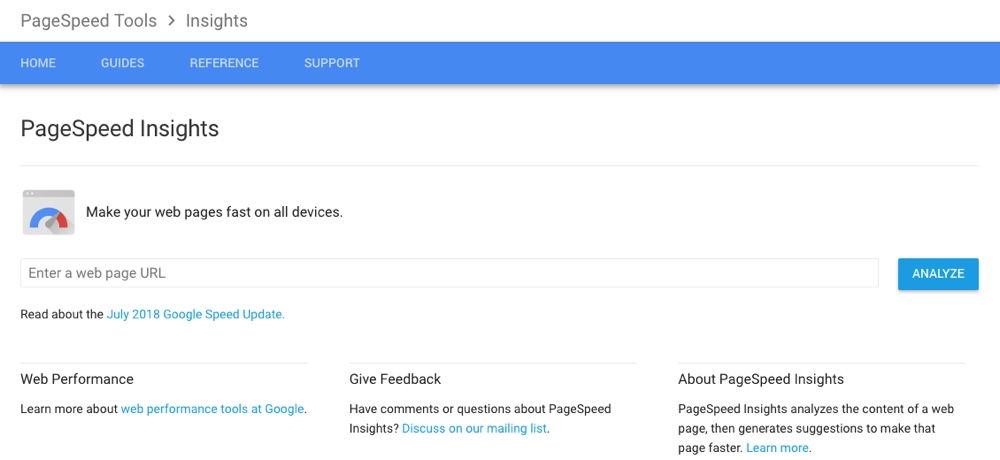 Let's say you've done all of the above so far. You found a great WordPress theme, you organized the content and the menus to make them easy to use, and you're displaying similar posts and products on all of your pages. There's just one problem – when you check PageSpeed Insights your site is way too slow.
We've all had the experience of a site that takes too long to load. More often than not, we'll simply leave the website and try another. Studies back this up, showing that people are more likely to leave if it takes more than a few seconds to load. On top of this, search engines like Google are more likely to penalize your site, and drop it lower in the rankings, if it runs too slowly.
So if you want to keep the leads you've generated, you need to speed up your site. There are a few ways to do this, and many WordPress plugins to help. You can reduce the size or number of your images, switch to a faster server, or use caches. To find out more, check out this guide on methods to improve the speed your WordPress site.
5. Include an Email Subscription Form
Often someone will visit your site without a clear goal in mind. Maybe they came across a post you wrote on social media and it piqued their interest, or maybe they just had a quick question that they typed into a search engine. This person isn't really in the buying stage yet, but that doesn't mean they won't be someday.
By including a WordPress registration form on your site, you can take current visitors and convert them later. Gathering a list of emails from people who have even the slightest interest in your product or services is an invaluable tool. You can turn to these people over and over again, promoting your new products or discounts, at a place they check regularly.
WordPress makes it easy to start collecting email addresses from your visitors. There are tools available to include a form in the sidebar, or you can even have a popup window appear to new visitors. To learn more about setting up an email list form on your WordPress site, you can read this guide on email marketing basics. Once you're done, you'll have a great tool for turning soft-leads into high-quality leads.
6. Optimize Your WordPress Site for Search Engines
One of the best ways to gather leads is through search engines. Most people use search engines these days when they want to find something out – whether it's how to fix a leaky sink or where they can get cupcakes in their hometown. No matter what kind of site you're running, you likely want to be the answer to someone's question.
To draw in leads, you need to be at the top of search results for keywords and phrases related to your site. Search engine optimization is the way to do that, and WordPress makes it easy. To start, we recommend using the Yoast SEO plugin for WordPress. You can learn more about it here and how to use it effectively.
7. Add Social Sharing Buttons
Finally, you want to make it easy for people to share your site – whether it be your products or your blog posts. The easiest way to do this is by adding social sharing buttons to each of your pages.
Social sharing buttons allow visitors to share that page with their social media followers with just the click of a button. For WordPress users, they are incredibly easy to add – here are some great social sharing plugins for WordPress to get you started.
With these buttons in place you can easily start attracting new leads. Your great content and products will go out over social media, reaching people who have never heard of you before. The more people you can reach, the more leads you can generate.
8. Prevent Lead Loss and Save Your Customers
Generating high-quality leads can be a rather difficult process while losing a lead isn't hard at all. And when you spend so much time and efforts on acquiring leads, you don't want to lose them at any price.
There are many ways to turn your visitors into customers. But one of the most effective method to keep your prospects is using exit popups. Well-designed and thoughtfully implemented popups won't annoy your prospects. Furthermore, they'll improve your visitors' experience, generate more signups on your site, grow your email list, and ultimately, prevent your website from lead loss.
It often happens that the customers unsubscribe or cancel services and products. We should admit that losing customers is inevitable, but there are many things you can do to decrease churn. One of the most effective ways of decreasing churn, saving customers and retaining your client base is using useful tools like LessChurn that assist in identifying churning customers and encouraging them to stay on by offering them a variety of options to choose apart from quitting.
The key to saving your customers is getting a deep understanding of what they want, what they lack and how to give it to them.
Make the Most of Lead Generation with Your WordPress Site
One of the best things about WordPress is that it is easy to make quick changes. To do some of the items above through normal website construction, you'd have to open up the HTML, PHP or Javascript files and start hard-coding in the changes. With WordPress you can just tap a few buttons or install some of the best plugins for WordPress and you're ready to go.
So make the most of your WordPress site by optimizing it for lead generation. In the end you'll have a site that looks great, performs well, draws in more people, and converts more of them into sales, all for a relatively small amount of time and effort. You can't ask for much more than that.